2 years ago · C. Rene' Beauchamp · 0 comments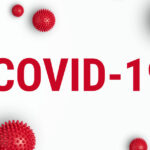 In order to protect our cherished residents, the following temporary policies for Mountain Creek Retirement Living Apartments are effective immediately:
1. Effective at 12:00 A.M. on March 16, 2020, no visitors, except personal care givers and medical healthcare professionals licensed by or approved by Mountain Creek will be permitted in the building until further notice.
2. We will, obviously, make limited exceptions in extreme or emergency cases. However, these must be expressly approved by the community's Executive Director, or the Director of Resident Services.
3. Anyone entering the community under these circumstances will be screened upon arrival. This includes Health Care providers, Home Care Providers licensed by Mountain Creek, private duty nursing services, physicians, physical therapy, hospice staff and approved or registered family members who provide certain levels of personal care will be granted access to the community once they have completed our entry screening procedures.
4. Family members who provide a limited level of personal care must provide proof of services that they provide and a health screening. In addition, all providers are subject to screening prior to entering the facility. No visitor, including Healthcare or Home Care providers will be served in the dining room.